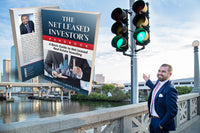 Net Leased Investor's Handbook
James in passionate about helping investors create a lasting legacy of cash flow positive investment real estate. He believes in Win-Win scenarios and the power of an extensive network. Hustle breeds hustle. If you have an interest in Commercial Real Estate and have a "Make It Happen" attitude, but are looking for some basic knowledge around investing, check out James' new book The Net Leased Investor's Handbook, which is a basic guide to Net Leased Real Estate Investing.
Order The Book Now!
What is Commercial Real Estate?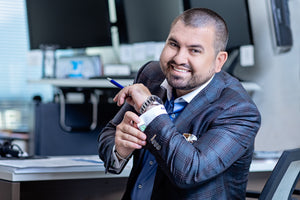 A Day in the Life
They say money doesn't sleep. Well, neither does the Commercial Real Estate industry. James is often on his hustle & grind. Follow his stories on Instagram for real time market updates, investment insights, professional development, and how to have fun along the way.
Work Hard. Play Hard.
Follow James on IG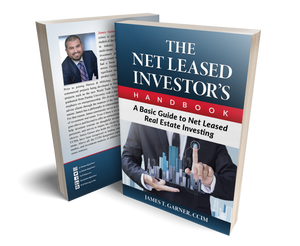 The 10,000 Hour Rule
They say it takes 10,000 hours to become an expert. Commercial Real Estate is no exception. James strives to help share insights, market intel, and investment best practices in his book so that everyone can leverage his experience to improve and cut the learning curve.

Feed Your Dreams. Starve Your Fears.
Pre-Order The Book on NNN Investing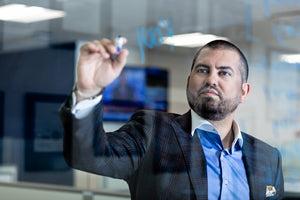 Deal or No Deal?
Are you analyzing a potential acquisition? Unsure if you should sell or hold? Do you currently have holdings without a tangible strategic business plan?
There are over 40 factors that impact current and future value of commercial assets. Work in partnership with James and his team to take the guesswork out of how to maximize both cash flow and equity from your current and future holdings.
Inquire for Proprietary Analyses
Results Speak for Themselves
As a new owner of single-tenant net-leased retail property, I fully recommend James Garner to anyone looking to purchase a net-leased investment...I was previously the owner of a multi-family apartment project and upon the sale of that property, I hoped to navigate the 1031 exchange process...Although I was not familiar with the retail sector as an investment, James walked me through the process...and ultimately executed my closing seamlessly for me as promised.

Mary Sawaya | Former Multi-Family Investor
It is with great pleasure that I am recommending James Garner to you. I had the opportunity to have Mr. Garner represent me regarding the sale of a Mattress Firm strip center in St. Petersburg, FL…James and his team made the entire process very easy for me...James certainly has the expertise, persistence, and focus to perform for any individual or company looking to dispose of a commercial asset or trade into a different investment opportunity.

Mike "The A-Train" Alstott | NFL Super Bowl XXXVII Champion | Professional Athlete and Private Investor
If you own commercial property as an investment, I fully recommend James Garner to you…I was extremely impressed by James Garner and his team's professionalism, expertise, knowledge, and strategic advice provided while evaluating my portfolio…He has been an exemplary sales agent and I look forward to working with him in the future.

Phil Hoag | Burger King Franchisee and Private Investor
James Garner and Marcus & Millichap executed seamlessly based on the marketing plan strategically put in place and performed as promised. Not only was he able to secure multiple offers within a short amount of time, but we closed at list price for an aggressive market value. He provided updates on important deal points as it progressed to the closing table, resulting in a very smooth process.

Greg Williams | Cardinal Pointe Management
James Garner, James Medefind and Marcus & Millichap would be a great asset to any company or individual. It was evident that their team was making great efforts to locate well-qualified buyers through Marcus & Millichap's National marketing platform. They brought me four offers within the first few weeks of marketing the asset and ultimately closed at over 96% of the list price.

Layne Williams | Restaurant and Auto Sector Investor